TMP-E responde a los diversos desarrollos internacionales, europeos y nacionales que están afectando fuertemente la vida cotidiana de las comunidades de migrantes y refugiados en Europa.
Estamos comprometidos a movilizar a nuestras comunidades e intervenir activamente para reclamar la agenda de la migración y el desarrollo.
Como organizaciones y comunidades de migrantes y refugiados, trabajaremos para esta transición desde un enfoque fronterizo de "fortaleza" hacia un régimen internacional justo de derechos humanos para todos.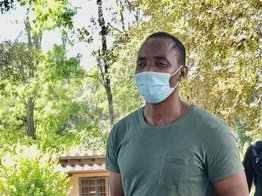 A brief overview of the Hunger and Thirst strike of Abdoubakar Soumahoro on June 16-18 in Rome and an important victory for the undocumented agricultural workers of the USB trade union.