Le TMP-E répond aux divers développements internationaux, européens et nationaux qui affectent fortement la vie quotidienne des communautés de migrants et de réfugiés en Europe.
Nous nous engageons à mobiliser nos communautés et à intervenir activement pour récupérer l'agenda de la migration et du développement.
En tant qu'organisations et communautés de migrants et de réfugiés, nous travaillerons pour cette transition d'une approche de la frontière "forteresse" vers un régime juste international des droits de l'homme pour tous.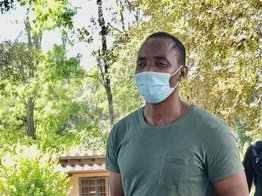 A brief overview of the Hunger and Thirst strike of Abdoubakar Soumahoro on June 16-18 in Rome and an important victory for the undocumented agricultural workers of the USB trade union.